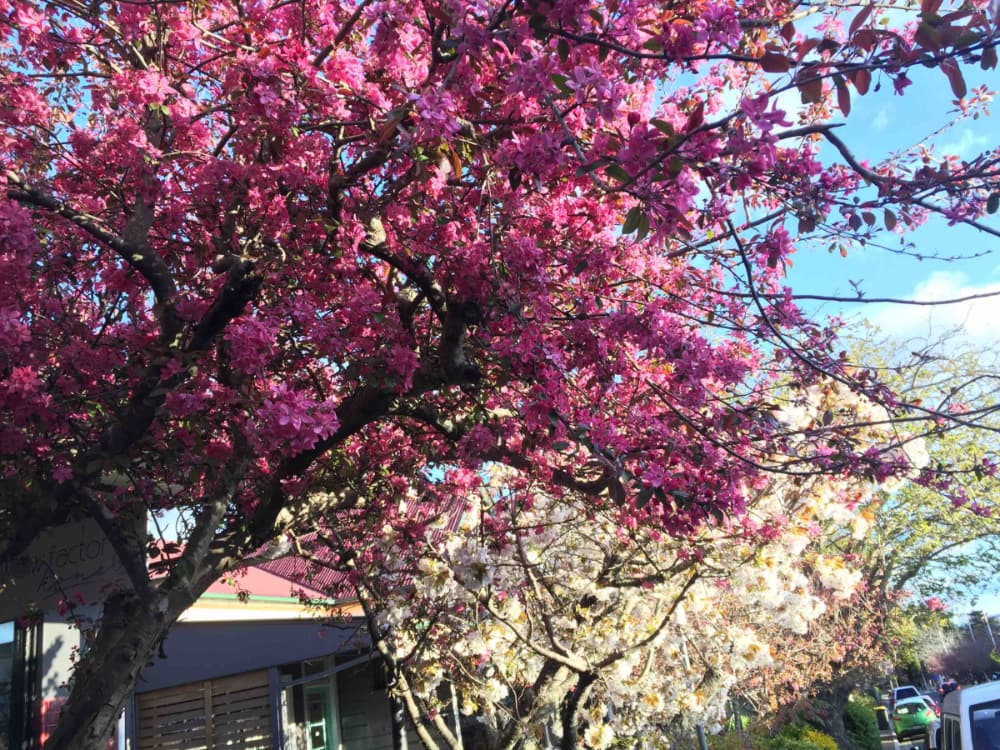 Why Join the Association
The Leura Village Association is the creator of the village environment we all experience today.
The LVA is a chamber of commerce which was founded in 1981 when a few business owners came together to organise the Leura Fair. The profits from that Fair were used to plant the nineteen Japanese flowering cherry trees along the median strip. The Kanzan cultivars were selected by horticulturist Ib Sorensen, son of Paul, because they blossom in early October during the Leura Garden Festival and Leura Fair which ran as a double-act.
Funds raised by the LVA has, amongst other things, also provided:
Half the cost of the street paving and construction of garden beds on the eastern side of the Mall.
A part-time horticulturist for landscaping and maintenance of these public gardens. along with of LVA volunteers known as the GoLies (Gardeners of Leura).
The mural in the walkway beside the Wayzgoose Café and the construction of the public toilets
What the LVA committee does now
One of the objectives of the LVA is to attract residents and visitors to the village by:
Maintaining and developing the garden environment
Hosting events such as the Spring Fair and Harvest Festival
Developing and maintaining a website and social media channels
The Leura Village Association committee preserves and builds upon the legacy of Mr Alchin and other LVA presidents, committee members and volunteers over the last four decades and continues the tradition of holding the Leura Fair and Harvest Festival.
The LVA cares for the gardens, continually looks at ways to improve the amenity and ambience of the village, and engages with the local Council on issues such as parking, new developments and matters of heritage interest.
Why join the LVA?
There are many benefits to being a member, all of which are included in the low annual fee of $175.
Using our social media channels, your business will be featured from time to time and we will help promote any special events you may have in mind
You can have your say on any matters concerning Leura or which are of direct concern to your business
You are welcome at our monthly meetings and AGM.
Your business will appear on our website with links to your own website. There will be two listings, one as a Member and the second as a promotion of your business. In fairness to all members, the listings are "shuffled" so that a business is not locked permanently into a spot based on its name.
Your Association is supporting you; you can support the Association by being a member and/or volunteering.
The more members we have, the more powerful a voice we have with the Council and the more we can do for Leura.