How to Volunteer
The Leura Village Association is a not for profit Association run totally by volunteers. As with all volunteer organisations, what we are able to do is only limited by the people resources that are available to us, and like so many similar organisations, we are always looking for people to help. There are four ways that you can volunteer which provides flexibility to meet your time schedule, personal interests and any particular skills that you may have. If you would like to volunteer or need more information please email us, or talk to any volunteer that you may see in the Mall.
Committee Member
Committee Members are elected each year at the Annual General Meeting and generally hold that position for a year. Meetings are held each month and you are involved in helping shape and drive the direction of the organisation. Roles include President, Vice President, Treasurer, and Secretary or you can participate simply on the Committee. For more information see the LVA constitution.
---
Project Volunteer
You can volunteer for a specific project that might better match your time availability, interests and/or skills. The projects are usually carried out through a Sub Committees authorized by the Committee. These positions are by appointment, and their duration is the life of the project. Current subcommittees include: BMCC Agreement, LVA Charter, Village Fair, Website development, content and maintenance, Social Media development and maintenance, Leura Traffic Management Plan and Look of Leura - a committee that manages the streetscape of the Leura Village.
---
Gardener of Leura
Become a GoLly. No gardening skills are needed (but they are not a disadvantage). You have flexibility, as there is no specific commitment in terms of rosters or prerequisites in terms of gardening skills. The only requirement is a willingness to help.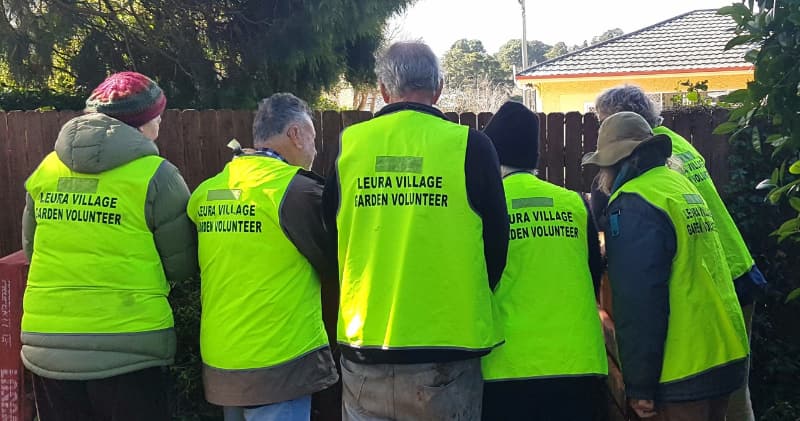 ---
Event Volunteer
The three events sponsored by the Association are the Leura Village Fair, the Harvest Festival and Christmas in the Mall. We can always use volunteers to help in the organisation and the staffing of these events. Your commitment is what works for you, your interests and time availability. Even a couple of hours during an event is more than useful and welcomed.